Discipling While Black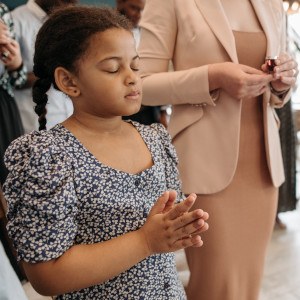 Jesus commissioned his disciples and by extension, modern Christians with words recorded by Matthew, "All authority in heaven and on earth has been given to me. Therefore, as you go, disciple people in all nations, baptizing them in the name of the Father, and the Son, and the Holy Spirit teaching them to obey everything that I've commanded you. And remember, I am with you each and every day until the end of the age" (Matthew 28:18-20 ISV). Christians have worked to obey these words. They have even named this passage The Great Commission. As a black man, how should I implement the main command, "Therefore, as you go, disciple people in all nations…"? 

Many black churches seemed to read this command as, "Therefore, as you go, disciple black people…". The first American missionary, George Lisle, left South Carolina and went to Jamaica in 1782. Lott Cary, the missionary who the largest black Baptist mission organization is named after, left Virginia in 1823 for Sierra Leone and Liberia. The African Methodist Episcopal Church established churches in Sierra Leone and Liberia in the 1820s. The list goes on. Black churches seem to focus on ministering to black people. They obeyed Jesus' command in Acts 1:8, "Be my witnesses in Jerusalem, in all Judea and Samaria, and to the ends of the earth" (ISV). Ministering Christ to one's family and neighbors is a natural starting place but, what next?

Today's answer to that question is often multiracial ministry. I have been struck because most black church planters I have seen listed among lists of church planters are planting multiracial churches. Some of them have multiracial staffs. Others mention a vision for "multicultural" ministry. However, upon close examination, they intend to practice multiracial not multicultural ministry. Most often, their goal is to model the mosaic of America in their congregation. They want to reach all people, all cultures. The unspoken assumption, embodied in their approach is to reach across cultures the church must transcend culture. The church must not be culturally black if it is to reach everyone.
This assumption is wrong. It assumes white supremacy. It devalues God's intent when he created all mankind in his image. When churches attempt to transcend culture, they adopt what they believe are standard or normal approaches. In fact, these approaches are not standard, normal, or universal. They are just the most common practices within the white evangelical church and its literature. By assuming the way white evangelicals practice their faith is normal makes every other culture's approach abnormal. It makes the call and response preaching of the Black church abnormal. It makes the holistic ministry which marries social justice, ministry to felt needs, hatred of corporate sin, with personal salvation abnormal. It makes the emotional shouting and praising God in the Black church abnormal. In an August 2008 speech at the National Press Club, Rev. Dr. Jeremiah Wright addressed this issue in his defense of the Black church. In a rhetorical flourish, he kept repeating the phrase, "Different is not deficient."

Discipling while Black starts with the understanding that when God made you Black, he did not make a mistake. There is no scientific entity called the Black race. The Black race is a Black family. White people, yellow people, red people, brown people, and black people are all part of the human race. However, families have histories, traditions, cultures, and some common characteristics. Discipling while Black means will celebrating the individual God-given uniqueness of the Black individuals one is discipling. Parents know that the Bible teaches, "Train up a child according to his or her bent." Disciplers need to disciple according to the bent of their disciple.

In the pre-Trump era, white Evangelicalism focused on the family. In the political realm, we heard "family values." Two of the most popular syndicated radio programs were Focus on the Family and Family Life Today. In my ministry, I was too was concerned with the family. But, the families in my community were different. In these programs, single mothers were almost always divorcees. In my community, most of them had never married. On the programs, family financial issues almost always revolved around poor budgeting and stewardship. In my community, they revolved around lack of income then poor budgeting and stewardship… I recall how frustrated I was by the tepid response I received from white Evangelical ministries that I was urging to include and prioritize the issues in my community. They did not seem very concerned. It then hit me. They were meeting the needs of their constituents. They were ministering in their Jerusalem. I needed to do the same.

Black minister, Black discipler, ask God to show you how to mediate the grace of God to the people he has called you to. Don't make the people normal e.g., white. Make them Black and beautiful in the sight of God and man.